Visitor Info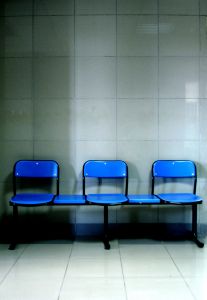 Visitors play an important role in recovery of their family members, friends and loved ones. However, it is of key importance for the patients to get the necessary rest. Visitors are therefore required to follow the hospital and general visitor guidelines which include:
Check and respect the visiting hours. Patients do not simply lay in the hospital but are intensively worked with in order to receive the necessary care and recover as soon as possible. They may also undergo various examinations to monitor progress of recovery and rehabilitation programmes to prepare them for leave and follow-up care at home. In order to be able to provide all patients with the necessary care and attention, the hospital staff must strictly follow a schedule. With visitors around, they cannot perform their work normally. So please check with the hospital if you are not sure when are the visiting hours and respect the schedules.

Disinfect your hands before you enter the hospital. We carry all sorts of germs on our hands and these can potentially be dangerous for the patients. You should therefore always disinfect your hands before you enter the hospital and for your own safety, upon exiting as well. If you do not have disinfectant liquid or wipes, please use the hand hygiene stations at the hospital.

Do not visit the hospital if you had a diarrhoea or if you were vomiting in the last 48 hours. Why? Because there is a great chance that you had/have an infection and may spread it to the patients. And in those who are recovering from a serious illness or a surgery, an infection that causes minor inconvenience for otherwise healthy people can cause serious complications and in worst case be even fatal.

Do not visit the hospital if you have symptoms of a cold or flu. The viruses that cause common cold and flu are highly contagious which is why you must not visit the hospital even if you have only mild symptoms. To spread cold and flu viruses, you do not have to be in close contact with the patients. It is enough for you to sneeze or cough to release airborne particles that carry infectious viruses.

Do not smoke in the hospital or anywhere on the hospital ground. Smoking is prohibited in all hospital buildings and grounds since 1st January 2006.

Do not bring alcohol to the hospital. Any alcoholic beverages found will be confiscated.

Please remember restrictions on mobile phone use. You may use mobile phone only in safe areas because it can interfere with lifesaving medical equipment. Ideally, you should shut it off before entering the hospital. Also keep in mind that bluetooth devices are forbidden everywhere inside the hospital.
Please contact the hospital operators if you have any questions in regard to hospital visit, parking or things you are allowed to bring to your loved one during hospital stay.